The Philosophy of Fiscal Partners
After retiring from a career leading many middle market companies through the challenges of growth and other strategic initiatives, our founding partner, Michael Browne, was helping close friends with their startup businesses when he quickly realized that their challenges were no different than those he spent his career solving on a larger scale. In fact, Fiscal Partners was founded on the premise that new, emerging, growing, and even struggling businesses require all the same back office services and support (and sometimes more) than established businesses.
The problem is that earlier stage businesses don't have the resources to secure all the different skills they need. They end up sub-optimized when planning and executing, as they usually end up doing the required activities themselves and learning as they go, or employing the help of an individual with only some of the required skills.
That's where we come in…
Everyone on our team has done these activities before and done them many times. We have expertise in all your back office needs so we can provide you with solutions immediately—without painstaking trial-and-error. We set you up quickly and manage your team going forward, which lets you get back to running the business.
"We are a small and growing financial and fiscal consultancy for small and growing businesses. The Fiscal Partners team and I look forward to meeting you and helping you define your organization's goals, develop plans, and realize them! So what are you waiting for? Let's meet​."

— Michael Browne, Founding Partner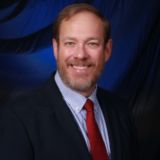 Michael S. Browne
Founding Partner
Mike is the founder of Fiscal Partners and has more than 30 years of executive management and leadership experience. He has extensive experience in finance, accounting, and operations, and with transaction and financing projects. His experience includes working directly with entrepreneurs on issues ranging from strategic planning to day-to-day operations.
Before Fiscal Partners, Mike previously worked as a CFO, COO, and other senior level positions in private and publicly traded environments including Xerox Corporation and was previously with Deloitte & Touche.
Mike received a BS degree in Accounting from the Rochester Institute of Technology and received his New York State CPA.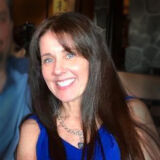 Theresa Delarm, CPA, CGMA
Managing Partner
THERESA DELARM, CPA, CGMA
Theresa joined Fiscal Partners in July 2016 as a Partner. She is bringing more than 20 years of progressive experience including over a decade in executive level positions within Accounting and Finance departments. Her areas of expertise include technical accounting, financial reporting, system conversions, budgeting and forecasting, product and margin analytics and model creations, creating accounting close process efficiencies, and documenting accounting policies and procedures.
Before Fiscal Partners, Theresa has held such titles as VP of Finance and Corporate Controller in private and publicly traded companies. Most recent organizations included American Traffic Solutions, Inc., and Limelight Networks, Inc. Theresa started her career with PricewaterhouseCoopers in its Denver, Colorado assurance practice and then its London, England global capital markets group.
Theresa received a BS degree in Accounting and a M.S. degree in Taxation from Colorado State University. Theresa also completed a year of a PhD program in Accounting at the University of Colorado. She currently holds an active CPA license from the State of Arizona.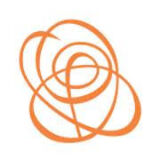 Angela DeRosa
DeRosa Medical
CEO
"To say Fiscal Partners saved my business would be an understatement. As the terror came over me that my business was being poorly mismanaged and that I lacked all the proper tools not only to keep an eye on what was happening, but that I was not prepared to scale my business as I have always desired.  Through these "naked and afraid" moments I was guided, mentored and taught how to not only be a better business woman but a more strategic and less reactive CEO."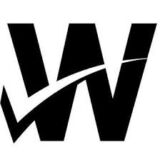 John Harvey
Wincline
President and CEO
"In our relationship with Fiscal Partners, we have received prompt attention, relevant information and outstanding service. The practical advice given by this team has been useful in the assessment of our profit, loss and risk thresholds, in addition to compliance with federal and state regulations."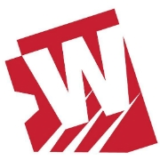 Heather Zorge
Western Window Systems
CFO
"[Fiscal Partners] got us ready for an audit that went very smooth as a result of their hard work. Additionally, they created an amazing consolidation tool for our departmental budgets which enabled us to upload our budget into GP. They took the time to understand our business and determine what needed to be done…I am incredibly thankful for Theresa and Kelly for being great partners as I worked through what could have turned into a very terrible year end close. Not only are they amazing at what they do, they are wonderful people who care and are fun to work with."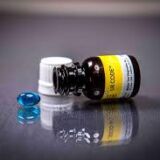 Kim Christensen
Marker Test Diagnostics
CEO
"Mike Browne and Fiscal Partners came highly recommend to us from our corporate legal team, and we have been very pleased with the robust reporting models Mike and his team have developed.  Fiscal Partners has done an outstanding job of providing our leadership team with multiple financial models that have been used to develop manageable operating plans."